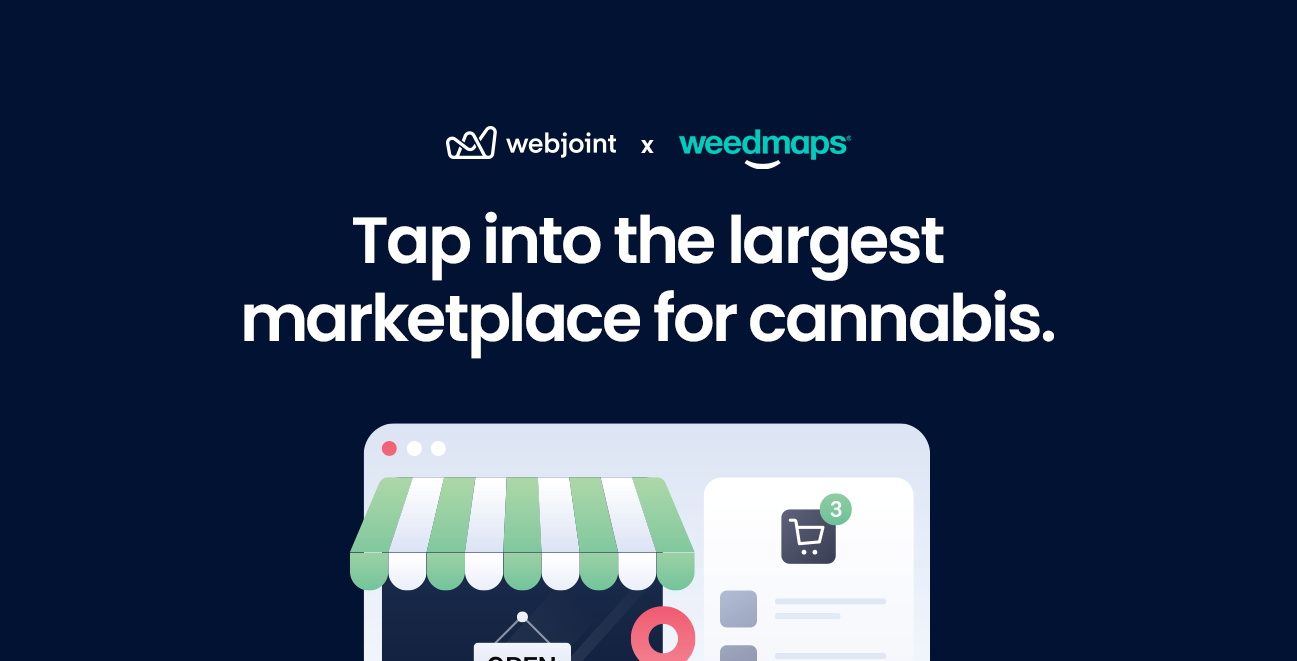 Are you tired of missing out on customer sales because your online menu is out of sync?
Let's face it – there's no worse feeling than finding your favorite products online, only to find out that it's out of stock as soon as you're about to check out. If you've experienced this on your site before, chances are so have your customers.

Out of sync menus create a horrendous shopping experience that leaves your customers frustrated and could cost your business tens of thousands of dollars in sales and missed opportunities. As a cannabis delivery, your customer's online shopping experience can make or break your business. 
To level up your customer's shopping experience, we're excited to announce our partnership with Weedmaps so you never have to worry about menus going out of sync ever again. We built this integration with Weedmaps to build a reliable, multi-channel cannabis shopping experience for your customers. 
This direct integration with Weedmaps and WebJoint offers:
Real-time inventory updates to give your customers the most up-to-date product information.

Centralized menu management that eliminates double entry and saves you time and money by allowing you to manage your menu from one place.

A streamlined ordering experience that automatically sends orders from Weedmaps to your WebJoint POS with all product, inventory, tax, and promotional data already synced to make reporting and compliance painless.
Want to get started with Weedmaps and WebJoint?
Integrating Weedmaps and WebJoint is fast and easy. Just reach out to your Weedmaps and WebJoint representatives and let them know you're interested in getting started. From there you can sit back and relax, while our teams do the heavy lifting to set up your WebJoint and Weedmaps integration.