WebJoint's ecommerce website is an all-in-one solution for delivery companies looking to establish or enhance their online presence. With its SEO-friendly design, the website is optimized to increase visibility on Google, helping you reach a wider audience. The e-commerce is also white-labeled, which means you can customize it to reflect your brand's unique style and personality. Additionally, it is fully integrated with Google Analytics, making it easy to track and measure your website's performance.
Using iFrames & Marketplaces Won't Cut It
Add Your Heading Text HereTest
Using iframes and marketplaces can be detrimental to the success of delivery services for several reasons.

First of all, search engines can't index iframes, which makes it harder for potential customers to find your website. Additionally, marketplaces often have high fees and can result in decreased profit margins for the business.

Furthermore, marketplaces may have restrictions on certain products or services, limiting the range of offerings for the cannabis delivery service.
Become Independent With Your Businesses Own E-Commerce Store
You need your own website if you want to be successful. A website allows you to showcase your business and products to a wider audience, which in turn can boost customer retention and loyalty.

Promoting your site so that it ranks higher in search results is an ideal way to attract more customers and expand your business's reach. If you want to maximize your earnings, you should create your own e-commerce website rather than relying on marketplaces.
Sell more with less effort — WebJoint is designed to automate the entire ordering process from customer intake to last-mile delivery so you can focus on the things that matter most.
Turn your e-commerce store into a fully functional iOS app on the Apple app store. Allow your customers to download your app directly without needing to visit your website.
We're perfect for deliveries of all sizes. With over 200 delivery companies using our system to manage their business every day, we're quickly building the largest cannabis delivery network in the nation.
Powerful SEO To Increase Organic Traffic
Add Your Heading Text HereTest
We have a wide array of tools to help your website's overall SEO presence...

- Automatic sitemaps for Google Search Console
- Google Tag Manager Integration
- Google Analytics Integration
- No iFrames, each product gets listed in Google
- Pretty URLs for each individual page and product
Don't Settle More For Anything Less
Other delivery e-commerce solutions currently face these challenges:

-Limited control over branding and customization
-Lack of unique website identity
-Poor search engine optimization (SEO)
-High fees and commissions
-Limited control over pricing and product offerings
-Difficulty building customer loyalty and retention
- Not properly synced with your inventory
Customize. Modify. Deliver.
Unleash the full potential of your e-commerce site. We provide the infrastructure
at your fingertips while leaving the vision in your hands.
Our e-commerce solution converts at an average of 27%
Create a unique purchasing experience for your customers with custom eCommerce features, fully-integrated into WebJoint.
Google Analytics, Happy Cabbage, payments and more! Connect your favorite tools and add new features to your website.
Be more visible and attract more customers by easily improving your rankings on Google.
Refine your customer's experience with a website that is intuitive by design, efficient by function.
With a well-designed and operated website, you'll be able to compete with delivery services like Eaze and EmJay.
More From Our Delivery Fleet & Logistics Blog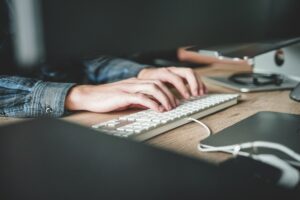 Delivery Scheduling Software has revolutionized the logistics industry, providing businesses...
Read More
Grow with us. Stay connected.