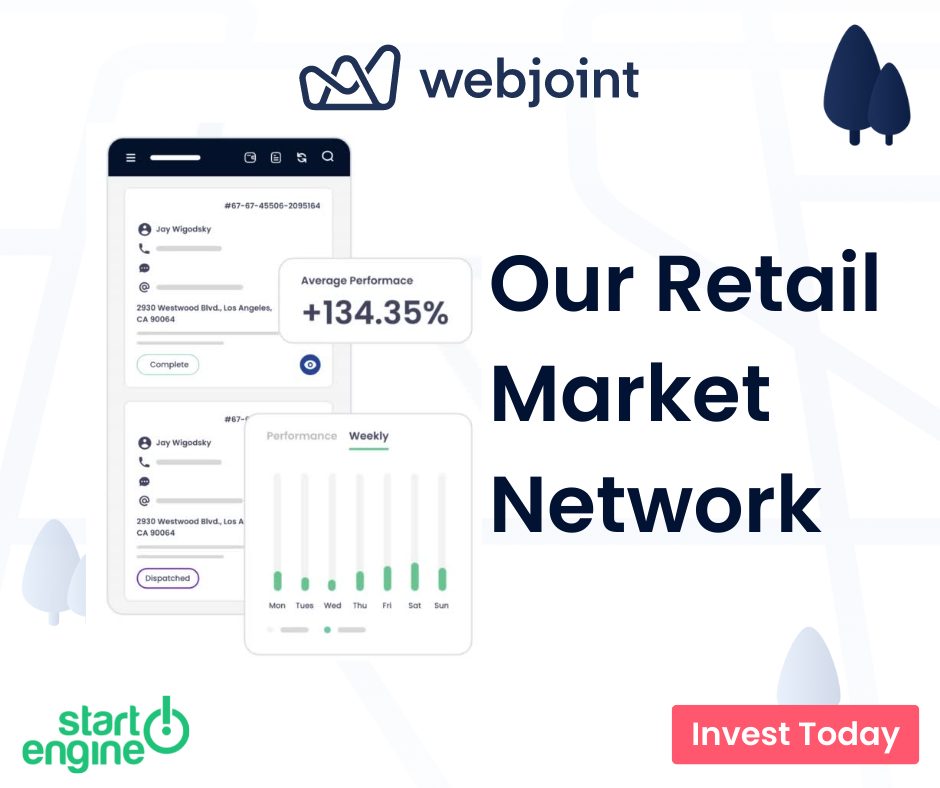 Over one-third of California's delivery services use WebJoint, the industry's leading software provider. We're the only company offering a software platform that's specifically designed to boost cannabis delivery revenue.
As a result of our cannabis delivery technology, we hope to provide operators with complete autonomy. With the help of revenue-generating solutions, businesses can grow quickly and sustainably.
Using our platform, we can establish a three-way connection between cannabis brands, their customers, and retail delivery services, all in one place. Our team will help you test new markets and scale on a local, regional, and statewide level using our cannabis direct-to-consumer platform. 
It's not just our system that makes WebJoint a great fit for the cannabis market: We're a part of it. Let us take a moment to highlight this rapidly expanding market and explain why you should join the WebJoint investor community!
Join Our Investor Community on StartEngine!
We hope you'll join our investor community now that you've learned more about our history and what we have to offer.
For more information on WebJoint and how to become a shareholder, please visit our raise page on StartEngine!
It is our hope that this campaign will be a successful one, with many achievements along the way.