I had the opportunity to sit down with Justine Bastida, the founder and CEO of OB Solutions, a cannabis consulting firm for cannabis brands and manufacturers. In this interview, we discuss Justine's introduction into the cannabis industry and the plethora of issues she and her team solve for brands across the state of California.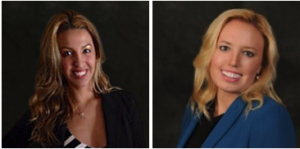 Q: What can you tell us about the origins of your interest in/experience with cannabis?
JB: 2008 brought a lot of challenges and uncertainty across the world with the economic crisis.  I was going to university, dealing with my father's newly diagnosed prostate cancer, and beginning a professional career.  I was introduced to the cannabis industry by a cultivator who noticed it was not experiencing the economic disruptions of other industries.  I was able to witness the pitfalls and challenges of starting a business from the ground up.
We began attending trade shows, industry events and focused on building relationships and collaborations to extend our cultivation, equipment, and distribution network. We met emerging leaders and technical experts that helped provide more legitimacy to an industry rooted in a "stoner" image.  Yet, the best leaders we met were the most genuine, down to earth, quality product focused individuals out there.  We, as up and comers, set 24/7 hours and I worked harder with that business than I had ever worked in my entire life.
I wanted to enhance my business capabilities to shift away from selling and distributing products to learn about ad networking, marketing, and website development along with management, team building, and financial management.  In 2014 to put my degree into use in the accounting world.
In 2017, my mentor approached me with a new opportunity with MCIG as a regional sales director specializing in packaging of cannabis products.  While I was comfortable with sales, I didn't have experience in manufacturing methods or understanding custom packaging, so I sought out industry experts in that field.
Eventually, I met my now COO who has extensive technical experience in packaging.  She knew the ins and outs of making anything imaginable from cell phone cases to custom molded bottles and tinctures.  She took ample time to help me understand the industry like we both do now for our clients.  We decided to take a leap of faith and teamed up to form a consulting firm.  With our designers, industrial engineers, support staff, and sales team we have grown from seed to tree just like our clients.  We understand the challenges that cannabis and CBD companies face and can hold our clients hands each step along the way!
Q: Can you briefly share with our readers what your firm specializes in, what part of the supply chain you service, and what problems you solve for cannabis brands?  
JB: OB Solutions is the brainchild of multifaceted professionals uniting the cannabis industry with mainstream and pharmaceutical branding and packaging solutions.  What differentiates us from other firms is our attention to solutions that make sense and are consumer-friendly as our team has been involved in growing, extracting, and filling various cannabis products.  We help accentuate the quality of the product employing the power of marketing to provide differentiation.  We help our clients concentrate and capitalize on a perfect match of quality and brand presence to become homerun brands.
In terms of problem-solving, we focus on increased profitability while decreasing frustrations and supply chain traffic jams.  We act as an embedded resource and extension of each brand we take on.  We jump into the product strategy process regardless of where the client is in the planning process prior to meeting us.
Q: What would you say are some of the most pressing issues cannabis brands are facing right now?
JB: The industry, as a whole, has a stigma against it.  The lack of proper education in the general populous has driven many companies – especially CBD companies – to become snake oil salesmen with claims that cannabinoid products can be used to treat everything or give a generic enjoyable experience.  To be taken seriously, there needs to be more regulated testing of product quality and content, tracing from seed to store shelf, and more clinical trials to prove efficacy.  While many producers are taking steps to achieve this, others cut corners and even falsify documentation to get their products to market.  A sanctioned trusted review board and qualified seal of certification can help consumers know what to purchase and how the product should work for them.
COVID-19 has affected the industry and cannabis brands in ways we couldn't imagine.  Distribution Challenges with increased sales:  As the medical-marijuana business has been deemed "essential", the industry has been active manufacturing and selling products.  However, recreational marijuana commerce, not designated as "essential," has had mixed responses with sales halted in many states while others are allowing delivery services and curbside pick up.  As a result of the stay-at-home orders, many marijuana companies set sales records for 4/20 and the last two months while more users were working privately from home increasing usage.
Concerns of COVID & cannabinoid interactions: Questions on the safety of usage coinciding with the virus has left some consumers on the "edge" of purchasing, staying away until further safety information is available.  Some advocates have focused on the healing properties of the product including anti-inflammatory, anti-viral, and immune-modulating properties, but not enough information is clear or even available on the usage making it a challenging time.
Potential COVID spread?:  Additionally, uncertainty on potential exposure to the virus during manufacturing, packing, and distribution drives concern by users,  impelling producers to ensure measures are being taken to protect the product and the end consumer from the COVID virus.
To add further complexity to the industry, financial investment firms are entering the industry, often putting demands on streamlining the business with a focus on financial results.  Private equity is needed until federal funding becomes an option and SBA loans are even available.  As the market is still considered risky, many of these loans have extremely high-interest rates for the businesses forcing them to sell more to pay off their debt sooner rather than later. Some operators are making shortcut decisions sacrificing quality in growing and manufacturing to get the products to the shelf and into consumer's hands faster.
Q: What would you say are the top 3 factors that make cannabis brands great?
JB: Quality Product: Hands down the emphasis on the quality of the product is the most important.  Taking the time to grow or find a tested top quality grower can make or break a company.  We often see companies use multiple sources for their products and the taste and quality drastically changes batch by batch.   Even for "value" cannabis brands, ensuring you have testing to ensure an enjoyable experience every time is the foundation; we can build the skin around it.
Consumer Messaging and Identification: A lot of times cannabis brands have not targeted a specific audience and simply assumes anyone and everyone will pick it up.  There's a lot of competition out there on the store shelves and the best brands resonate and attract the appropriate consumer through effective marketing/branding.  Identifying and building brand standards consistent with the target consumer can become the next homerun hitter.
Educated Caring Advocates: Ensuring you have a knowledgeable staff, not just users who say "this product rocks," who can articulate the story behind YOUR product (how it is grown, processed, and manufactured, as well as the benefits and anticipated experiences) brings credibility and clout.  Education and training of all people handling your product at every learning opportunity, trade shows, dispensaries, messaging, make an impact that can last and resonate with the consumer for years to come and bring them back as a loyal consistent user.
Q: What are the most common mistakes you see brands make?
JB: Many producers rush brands to market.  One of the biggest issues we encounter is the lack of a cohesive look between different products of the same brand, especially in packaging,  jars, boxes, and pouches with different labels and materials.  Consumers can identify and recognize a brand and lack of cohesion can prevent them from recognizing various products are from the same producer.  We often end up doing a relaunch with new branding for our clients to help them be identified.
Second, many cannabis brands tend to have limited understanding of lead times, beyond manufacturing the product, as packaging is often assumed to be off-the-shelf, ready to buy or turned around in a week or two while custom products done in top factories can take upwards of 8-10 weeks.  While the lead times can be challenging with additional required work such as generating art or molds, we are often able to build a short-term solution strategy while getting the requested results long term.  We can jazz up stock packaging should we need to and still bring a powerful presence.
New manufacturers frequently do not have a clear understanding of the packing and distribution flows they will have to follow.   We can help level expectations on the process flows they will encounter, the unanticipated slow down packers find when the packaging they are expected to use is not ready for quick filling.  Boxes may need to be opened or assembled prior to filling, or extra steps may be needed for unpacking products before packing.  Label applications can become a challenge without proper equipment making jars look homemade and uneven.  Additional steps may be required for shipping pack-outs to send to the end-user and stores.  We address these types of supply chain slowdowns in advance, offering solutions to help make loading and prepping products easier.
Q: For our readers who want to start a cannabis brand from the ground up, what kind of advice would you give them? Where would you recommend they start?
JB: Successful cannabis brands plan well in advance. Create a detailed business plan with targeted goals and timeline, and a financial road map.  If you are new to business planning, you might want to work with an experienced mentor.   The best sources for data are experienced growers/processors/chefs depending on the products, brand consultants, packaging experts, and staffing specialists.  Understanding realistic timelines is critical before you start selling a product that doesn't exist and miss unrealistic timing.  The best brands are a trifecta of quality products and ingredients, appeal and targeted marketing appearance, and appropriate distribution channels.
Q: What are 3 concerns that you have as the industry continues to grow?
JB: Many of the concerns our industry will face are the same speed bumps and detours we faced in California and other legalized states.
The need for regulated assurance quality and efficacy testing of all products.  Too much bad product is being produced as demand increases.  
Legitimate banking and insurance availability are urgently needed.  Recognizes legitimacy, ensures business transparency, and makes economic sense.
As demand increases, the big business takeover of sources like farming may challenge the ability of new small businesses.  The industry will change.  
Q: What are you excited to see as the California cannabis industry continues to evolve?
JB: I am looking forward to the day when individuals thinking of entering a shop or ordering a cannabis product, do not hesitate because of the worry about what others might think.  I am excited to see more public support in favor of adult-use marijuana. 2019 was a record year with more open minds across broader demographics and psychographics, towards the industry, culture, and where the real mission lies. Seeing studies that show two-in-three Americans believe that cannabis should be legal gives me hope, supporting the ability to medicate as openly as a prescription and not be shamed. It is exciting to see more universities opening career fields in the cannabis industry with experts in cultivation, science, licensing, distribution, business, finance, laws, and being able to share corporate knowledge with academia.
Another thing I look forward to is restaurants having an option on the menu for CBD and THC infused food. We have some of the most amazing underground chefs in our industry who have identified creative delicious vehicles for CBD and THC.  For example, Chef Matt is at every Lit event demonstrating the demand for his culinary craft.
Again, with legalization, I am excited about new subscription boxes with cannabis available in all states, This will result from more studies on products and quality assurance methods for manufacturing across the board. We have arrived in the Weed Evolution, with strength in e-commerce and facilitating online sales of all cannabis-related products.
Last, but not least, when banks and insurance companies create legitimate vehicles supporting cannabis businesses with financial accounts and risk coverage, the industry will take a major step forward.
Q: What are a few resources you can share with our audience? What are some of your favorite books, podcasts, software, etc. that have benefited your personal and professional growth in the industry?
JB: One of my favorite leadership inspirational professionals is Emilie Aries.  What started as a TED Talk listen blossomed into reading her blogs, and books about self-empowerment and setting healthy boundaries while achieving goals.  We emulate much of her leadership boss principles at OB Solutions.
The software we like to use and to share with each of our clients is the Asana project management platform.  We use this to build out individual projects and set tasks for our clients as well.  It allows anyone at any time to review where we are in the production process and sets appropriate deadlines so we can stay on forecasted timelines.  We can even send approval requests for proofs and the next steps in the building of a component.
In terms of industry growth, our team attends many of the industry trade shows and conferences where some of the most impactful speakers are artisans focused on improving the health benefits, targeting specific ailments with products.  One such influencer was Adam Jacques, a grower and geneticist focused on the science behind growing.  Growers like Jacques are focused on breeding quality plants, pinpointing specific phenotypes to express, and developing specific cannabinoid compounds and terpenes.  The next generation of products will result from the innovation and practices of teams focused on helping more patient-specific profiles.
Industry inspirational books include Ed Rosenthal's Marijuana Grower's Handbook, The Cannabis Grow Bible, Weed the People, High Times Cookbook, Breaking the Grass Ceiling, and Women's Guide to Cannabis.
Other inspired reading/audio:  Many Ted talks have been very informative for medical expression and aid, kicking out the stereotype of the "stoner", and detailing the reality of productivity that surrounds the cannabis plant.
Blair Brown's "The Cannabis Mirror", focuses on education from AD to BC history on the use of cannabis and breaking through Cannabis prohibition.
A piece from Zachary Walsh, "Making Peace With Cannabis", helps provide an understanding that times are changing as we continue to frown upon this issue (Cannabis) in the world.
On a more focused note, Matt Hill, Ph.D.'s, "Your Brain on PTSD: The Impacts of Cannabis," shares multiple studies on how the brain is impacted by cannabis and how it can be an aid for PTSD patients.
Making Peace with Cannabis | Zachary Walsh | TEDxPenticton
Stoners Coming Out – Beyond the Marijuana Monster Myths | David Schmader | TEDxRainier
The Cannabis Mirror | Blair Brown | TEDxSunValley
One of my influential and fierce producers and hosts is Krishna Sai Andavolu of Viceland's, a focused cannabis show.  You can find it as Weediquette. The show's purpose is to inform the public of the planned and actual timing of legalization in the cannabis industry and the various states. Many of the episodes are targeted to education on the benefits of medical cannabis for cancer treatment and PTSD.
My all-time favorite actor and cannabis activist is Seth Rogan.  We have all seen him in movies like "Pineapple Express" and "This Is The End". Always making cannabis a fun and playful experience through his movies, he is so involved in the forward movement and expansion of educating about the plant with his cannabis association, Houseplant, education about plant strains, how to meditate, and how to make your own product and process, making it really fun where to and how-to guide.
Q: Lastly, where can our audience find you?
JB: We can be found at:
Email: justineb@obsolutionsconsulting.com // chrism@obsolutionsconsulting.com