I had the opportunity to sit down with Ian Rassman, the Deputy Director of LA NORML, Merchant Specialist at Chosen Payments, and a close member of the WebJoint family. In this interview, we talk about Ian's experiences in the cannabis industry and where he thinks the future of cannabis payments will end up.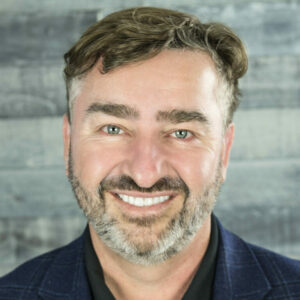 Q: What can you tell us about the origins of your interest in/experience with cannabis?
Ian:
I grew up on the Big Island of Hawaii during the late 1970's through the mid-80's and I was definitely aware that it was around me with some regularity. We called it
Pakalolo
which is the Hawaiian slang word for cannabis. By the time I was in high school I knew many people who were using it, but in all my years in Hawaii I never tried it.
Looking back, like most of America I was influenced by much of the media on TV during the failed War on Drugs; "This is your brain on drugs," "Gateway drug," that sort of thing. In the mid 90's I was fortunate enough to get a job in Europe as a traveling software engineer. My boss said I could live anywhere I wanted as long as I had quick access to a large International airport. So, within weeks I moved from Los Angeles to Naarden, just outside of Amsterdam. One of my software partners was a retired police officer from the famous Red-Light District in Amsterdam. I learned a lot from him about Holland's long standing, sensible, and non-criminal approach to cannabis. From my local Dutch friends, I came to understand more of the cultural and medical aspects surrounding cannabis during the several years that I lived there. By the time I returned to California in 1999, Proposition 215 had been enacted and California's approach to cannabis was picking up speed. The culture was coming out of the closet and becoming more mainstream in California.  Fortunately, I had just moved within a 10-minute rollerblade of Venice Beach where dispensaries and script-writing doctors seemed to outnumber Starbucks.
Q: You're involved with a lot of different things within the cannabis industry. Can you share with our readers what organizations you're affiliated with and what you do?
Ian:
I wear a few hats within the industry but I hadn't originally set out with that as my plan. Going back a bit, in 2012 I received a patent for a software platform that automated communications between livery companies providing town car services. I became entrenched in the limousine industry and developed a relationship with Chosen Payments who was rising to become the dominant credit card processor for that industry. I honed my payment expertise in the limo industry, and rapidly expanded my client base out to other retail merchants and verticals such as bars, restaurants, attorneys, automotive, CPAs and plastic surgeons to name a few traditional businesses that frequently receive payment via credit cards.
In 2017, sensing the wave of impending legalization of recreational cannabis in California, I decided to go deep into the cannabis vertical. Not realizing how truly different the cannabis industry is when it comes to financial services, I was in for a quick awakening. Banking and payments for cannabis is a frustrating process for nearly every business in the industry. Every business owner has horror stories about having their banking or merchant services shut down, funds seized, or a myriad of other financial issues.
My entrepreneurial instincts made me realize that I needed to spend more time and energy to help change the things that I thought needed addressing within the industry. I also felt it was important to volunteer my time and pay it forward to support the business community from which I expected to make a living.
With its national effort to reform some of the banking issues we were all facing in the industry, NORML became that vehicle for me. I found that NORML's mission aligned very well with my core values. I learned everything I could about consumer activism, safe access, social equity, expungement policy, employment protections, and education. I ramped up my time and effort within the organization and realized that Los Angeles, where I have lived for over 34 years, is a perfect microcosm of the industry as we are undoubtedly the largest cannabis-friendly city on the planet. With a mature medical marijuana market, a plethora of cannabis companies basing themselves in Southern California, a liberal government and a county population larger than 42 U.S. states, Los Angeles is where consumers, industry and policy makers come together to define how cannabis will become integrated into our communities.
This is a great opportunity, and grave responsibility that I believe most Angelinos and policy makers take seriously. The War on Drugs was particularly fierce on our streets and our minority communities suffered from it. There is much work remaining to be done and I am extremely proud to be part of Los Angeles NORML.
Q: What problem does Chosen Payments solve for the cannabis industry? 
Ian: Retail cannabis merchants and cannabis delivery services have mostly operated in cash. Issues of storing, transporting, depositing, auditing, theft and safety are all amplified for CRBs operating heavily in cash.
Chosen Payments provides Point Of Banking (POB) services to retailers and delivery services allowing them to accept safe, secure, auditable and compliant digital cannabis payments from their customers while also increasing the average ticket price per sale. Chosen Payments helps minimize cash and increase digital cannabis payments that fund directly to your bank account.
For cannabis delivery services Chosen Payments provides 4G mobile terminals for secure, compliant digital cannabis payments.
Q: Cannabis delivery services are subject to robberies and other hazards on the field. How can digital payments make deliveries safer?
Ian: The new normal brings health and safety concerns to both customers and drivers alike. First and foremost, on everyone's minds these days is the current COVID-19 pandemic. No one wants to touch cash anymore, so digital payments via a Cashless ATM with limited contact is a much safer alternative for everyone. Eliminating the cash also makes drivers less of a target for robberies. Mobile terminals providing digital payments can enable safe home delivery and curbside pickup.
Cannabis payment processors have always been a shaky part of the cannabis industry. There are horror stories of accounts getting shut down and assets being frozen. How has Chosen Payments ensured the safety of their retail accounts?
Well, if your bank throws you out for being a cannabis business, your merchant services account dies along with it. However, there was a time when some CRBs and processors, to get around restrictions put in place by the Card Brands (Visa/MC/Amex, etc.), would mis-represent who the merchant was by coding the dispensary as a "pharmacy" or a "florist." Eventually it would become clear that there were no aspirins or roses being sold and that account would be shut down. Misrepresentation was a common contractual reason for closing a merchant services account. It should have been the responsibility of the processor to lead their customer down the road to compliant solutions, rather than the many work-arounds (crypto, blockchain, stored value, etc.) that exist to undermine the Card Brand policy of not accepting credit cards for cannabis. No matter how much everyone wants it, there are simply no air-miles for your cannabis purchases.
Transparency is critical in this process. For our cannabis clients at Chosen Payments, we only utilize Point Of Banking (POB) where all transactions are PIN-based and through your ATM card. Our solution utilizes the ATM rails. In the simplest possible terms, a payment rail is any form of digital infrastructure that transfers money from one individual or business to another. These are a completely different set of payment rails than the ones owned and operated by the Card Brands. At this time, there is no Visa/MC/Amex for cannabis. 
Q: Can you give us a quick breakdown on the difference between ACH transactions and the cashless terminals Chosen Payments uses?
Ian: ACH payments are electronic payments that go through the Automated Clearing House (ACH) Network. Funds move from one bank account to another with the help of a centralized system that directs funds to their final destination. Most people are already familiar with ACH payments either from Direct Deposit from their employer or when they pay bills electronically from their checking account. 
Customers need to know their bank Routing and Account numbers to transmit funds. T
he cashless ATM (point of banking) terminal supports PIN-based card transactions: ATM/debit cards. When the customer inserts their debit card, a digital transfer is initiated. This gives your customers the ability to pay with their cards at the point of sale, increasing customer throughput and average ticket price.
The secure countertop and 4G mobile terminals that we use are easily updated with the latest software, and on the first day that the card brands allow for it, we will patch the terminals to accept those cards.
Customers must have their card present and know their ATM PIN number to transmit funds.
Q: What are the benefits cannabis retailers can experience by using digital payments? Do customers spend more? 
Ian: Yes. Retailers typically experience increased average ticket price as compared to cash payments. Other benefits include:
Eliminating the liability of having cash at the counter.

Safe, Secure and Compliant.

No processing fees to your business.

Quick and easy approval process with only a cannabis license, a driver's license, and a voided check. 
Q: What are 3 concerns that you have as the industry continues to grow?
Ian: I am concerned that we are not doing enough about expunging criminal records for non-violent cannabis convictions. We can't leave a single person in prison for selling cannabis while our regional governments are handing out licenses to sell cannabis.
I am concerned that we need to do more on social equity, especially here in Los Angeles. As well, we need expanded licensing for those social equity applicants and faster timelines on that approval process.
I am concerned that the Federal Government has not taken more decisive action on legalization when 66% of Americans believe cannabis should be legalized, and only 32% oppose legalization. The last decade has seen a steady increase in support for legalization and the disparity between these numbers continues to widen. The path towards Federal legalization and de-scheduling (not re-scheduling) is critical for enabling additional banks and credit unions to determine their own risk assessment and willingness to bank CRBs, without the threat of being afoul of Federal KYC and AML issues.
Q: What are you excited to see as the California cannabis industry continues to evolve?
Ian: Again, one of the most exciting things is a better banking infrastructure surrounding cannabis. California has been proactive on this issue to protect the industry and in late 2019, regulators issued guidance to state-chartered financial institutions regarding banking relationships with CRBs as more banks and credit unions choose to bank the industry. This will be significant for everyone involved. Federal clarity would come with the passage of the Safe Banking Act, the MORE Act, or the STATES Act. 
I am excited to see cannabis become more mainstream and start to shake off the harmful stereotypes, propaganda, and stigma directed at consumers for nearly 90 years and continue to haunt our nascent industry nationwide. I am excited to see the science pushing forward on this versatile plant so that we may better understand it and our own endocannabinoid system.
I am also excited to see the potential of industrial hemp and look forward to seeing it replace some of the petroleum and other non-sustainable materials we currently use for plastics and building materials. Hemp can be made into paper, biofuels, food, energy storage, and thousands of other products. Hemp plants also help with water and soil purification, and I look forward to seeing industrial hemp become part of our global solution for climate change. 
Q: What are a few resources you can share with our audience? What are some of your favorite books, podcasts, software, etc. that have benefited your personal and professional growth in the industry?
Ian: Ha, well it's funny to hear you ask that because actually WebJoint is one of my favorite social media companies to follow in the industry; I appreciate all of the social equity issues that you champion and shine a light on here in LA. You bring out the local stories and your media team produces top quality content. Beard Bros. Pharms publishes one of my favorite weekly newsletters with their take on all the latest cannabis news. My own California Cannabis Event Newsletter has been a lifesaver for my own time management to know which events I plan to attend and who I am going to see there. Some of the best opportunities for education come from our very active event scene in California with a few of my favorite locally repeating industry events being CannaGather, Blunt Talks, & SCCBIG. Great education also comes from our regional and local associations such as NORML, NCIA, ASA, NCAB, CCC, LPP, CCIA and many others. It is very important to support the associations that support our businesses.
Q: Lastly, where can our audience find you?
LinkedIn:
https://www.linkedin.com/in/ianrassman
Email: ian.rassman@chosenpayments.com
www.chosenpayments.com
www.lanorml.org